When a customer was left with minimal daylight and a leaking roof, VCIP member, Neil Hessian, knew the Low Pitch would be just the roof window for the job.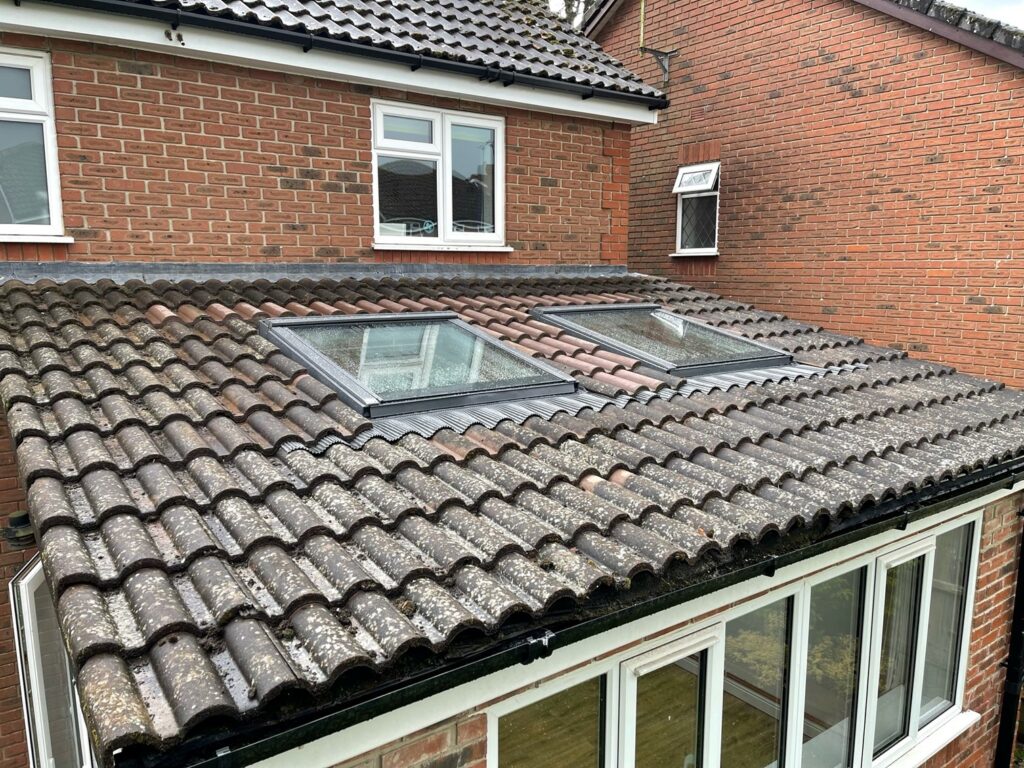 What challenges necessitated change?
Customers were looking to solve two problems:

1: A leaky roof due to the pitch being too low for the tiles installed
2. A dark dining area due to a lack of windows

What feature of the Low Pitch roof window was most appealing?
What's most appealing is that it is perfect for the 12-degree pitch.

How easy was it to install a Low Pitch roof window and how long did the process take? Would you recommend it to fellow installers?
It's no different from a standard VELUX window, just two rubber parts are added behind the flashing near the base of the frame – that's it! So, these really only take an extra 30 seconds longer to install.

What difficulties with installation did you help the client overcome?
We made some changes to the underfelt at the bottom of the roof as there was pooling in this area. But no real difficulties come to mind apart from the rain, I guess!
Have you added any accessories to this product? How have you helped the client since the fulfilment of the project? (Any additional support, or advice)
This client was looking for extra daylight, so they didn't want to add blinds immediately. Their plan is to live with the new windows for a year to see if they want blinds in future to filter the sun in the summer months.

Have your customers informed you of their thoughts after installation? (Has it changed how they used the space?)
The customers are very pleased, as the roof no longer leaks thanks to the new installation of the low pitch tile and the windows allow lots of daylight deep into the middle of the house.

What plans do you have to use the Low Pitch in the future?
We have another job coming up with two SK06 Low Pitch windows that need replacing.
Is there anything else we should know about this project?
I suppose one thing for installers to look out for are the Low Pitch windows with glazing that go right down to the bottom of the sash, so extra care needs to be taken when moving them around – they're best once they are out of their frames.
Want to recommend Low Pitch roof window to your customers? Then you can find more details here.