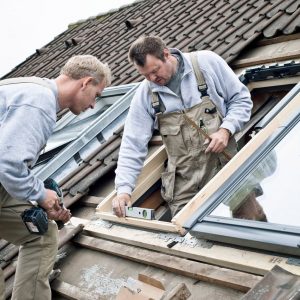 As part of our commitment to offering a range of benefits to VELUX Certified Installers, 2018 will see the launch of a range of training opportunities.
Recently, we conducted a poll on Facebook where we asked you which sort of training you'd find most beneficial and how the training is delivered. The results are in!
Members choose practical, hands-on training
Thanks to all of you who expressed an interest and preference in our recent Facebook poll about training.
The results show that 56% of members that voted would prefer face-to-face training, including demonstrations from VELUX technicians where you have the chance to have a go yourself.
In terms of products, 38% members who voted chose 'replacement windows' as the preferred subject for training.
Now we have these results, we'll be reviewing them and coming up with a plan of action. As face-to-face was the preferred route, we're looking into suitable locations to make this training as widely available as we can.
Online training coming in 2018
In addition to the planned technical training, you'll also be able to take advantage of a range of online training modules.
Details of these modules will be made available throughout 2018 and will let you develop your skills at home and at a time convenient to you.
Help us develop training that will really benefit you
We'd love to know what sort of training you'd benefit from. So, if you have any ideas for training, please get in touch by email or on the Facebook group with your suggestions.
We'll use these to help us develop the training we deliver in future.